Application Of RFID Inventory Technology In Decathlon
Decathlon, the world's largest retailer of sports and leisure products, entered China in the 1990s. In 2003, it opened the first physical mall in Asia in Shanghai. Currently, it has approximately 300 physical malls in more than 100 cities across the country. China is gradually becoming a stronghold of Decathlon's global transformation and new retail development innovation. Behind Decathlon's rapid expansion is its success story of its comprehensive adoption of RFID clothing management application technology in logistics, retail and omnichannel marketing.
Due to product out-of-stock, vacant shelves, and unreasonable inventory, the global retail industry suffers annual losses of nearly 450 billion U.S. dollars and urgently needs automatic retail inventory technology. For a long time, the various types of products in brick-and-mortar shopping malls, huge numbers, frequent shelf adjustments, high costs, and weak data transmission have plagued the development and promotion of automatic inventory technology in brick-and-mortar retail. Now, the birth of "Dibao" makes these problems a thing of the past.
"Dibao" is an artificial intelligence robot invested and developed by Decathlon, which is applied to offline shopping malls. By carrying RFID and artificial intelligence, it can realize automatic inventory of all categories of products.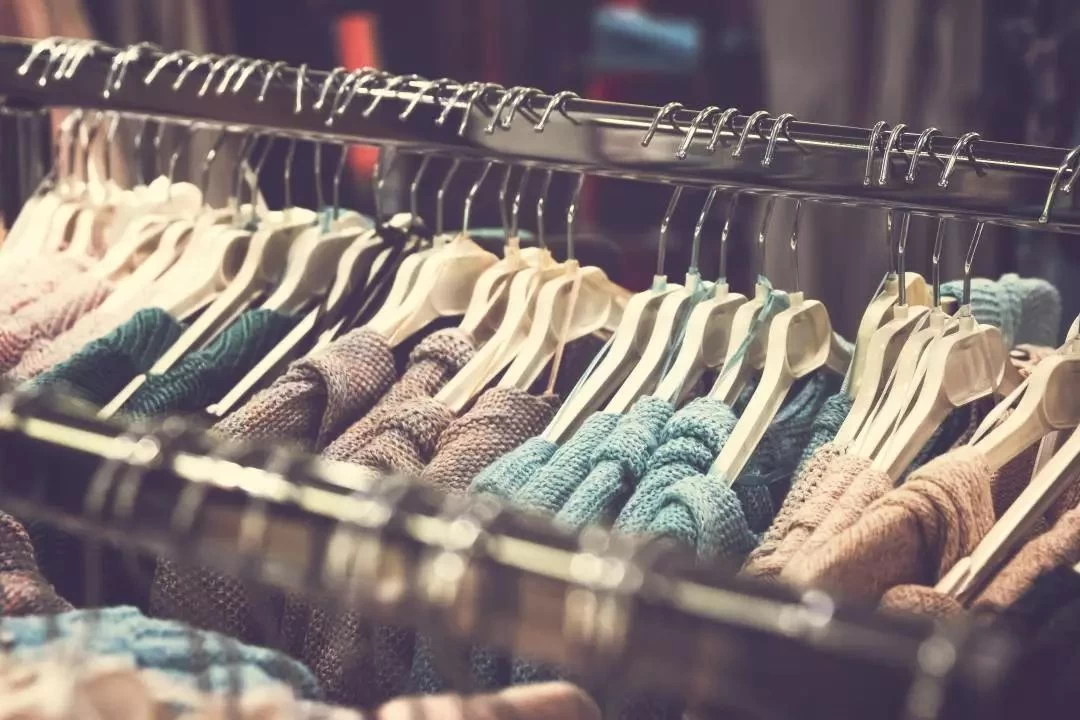 "Dibao" is a collection of many black technologies, with a height of 163cm, a weight of 30kg, a walking speed of 0.45m / s, an average scanning time of 2 hours, an RFID reading range of about 4m, and a body covered with nearly 40 sensors and more than 10 The high-resolution camera uses RFID, vision + perception technology to complete inventory counting, out-of-stock management and inventory optimization during the walking process, eliminating the need for employees to read tags by holding RFID readers. If you pass through a crowded area, the sensor will identify it in time and guide Dibao to detour. After the personnel leave, go to the area for inspection.

The traditional manual manual inventory method can process 200 pieces of goods on average in one hour. Using Dibao can inspect 15,000-30000 products per hour, and can be inspected 3 times a day, which greatly improves the efficiency of warehouse inventory. Ordinary small shopping malls can complete a complete shelf in 2 minutes, and the accuracy rate is as high as 97% or more.

In the past, large warehouses were entirely manual to find goods. On average, a warehouse requires dozens of people, which is prone to errors and is very physically demanding. With the "Dibao" robot, only 600 square meters of space are needed for one person to operate. The robot automatically recognizes the goods through RFID, reminding the store to adjust the goods in time and replenish the inventory.

As the cost of RFID introduction decreases year by year, the return on investment in use is also getting higher and higher. For companies, if they don't use this technology, they are likely to be left behind by competitors.

Decathlon RFID Promotion and Application

Problems encountered and solutions

With Decathlon's continuous global expansion, RFID has also encountered more and more technical difficulties and problems. The current tag chip and reader technology have some difficulties that plague the industry.

Due to product out-of-stock, vacant shelves, and unreasonable inventory, the global retail industry suffers annual losses of nearly 450 billion U.S. dollars and urgently needs automatic retail inventory technology. For a long time, the various types of products in brick-and-mortar shopping malls, huge numbers, frequent shelf adjustments, high costs, and weak data transmission have plagued the development and promotion of automatic inventory technology in brick-and-mortar retail. Now, the birth of "Dibao" makes these problems a thing of the past.

noe | Chip storage stability issues:
In order to pursue ultra-low power consumption and low-cost chip storage, in practical applications, about one in 10,000 memory failures will occur. The loss of RFID tag data will cause a lot of trouble for automated reading.

two | Reader read rate?issues:
If more than 100 pieces of clothing are quickly read in a short period of time, the performance requirements of the reader will be very high. From a trend perspective, in the past, companies focused on reading distance, but now they pay more attention to reading rate.

While Decathlon introduced RFID on a large scale, its processing plants also faced many problems in the management of RFID tag verification, prominently reflected in:

1. Bad labeling problem:
The RFID tag of product A is attached to product B, and the RFID tag of product B is attached to product A.

2. Missing or multiple stickers:
Missing RFID tags on a product or two tags on the same product.

3. The packing quantity is not accurate:
It is easy to put more or less products in the product packing process, and the single box shipment information is inaccurate, which leads to a decline in KPI scores.

4. Unable to monitor label problems:
There is a small probability that it is due to the problem of the label itself, such as damage, unsuccessful code writing, wrong code writing and so on.

In response to the existing RFID electronic label verification problems in processing plants, Decathlon has created multiple "RFID FCL verification management systems" according to different application scenarios and needs of customers. Count the number of tags provided by the supplier through RFID scanning equipment to complete the verification quickly. Quickly and automatically detect whether the label data and quantity match the product information according to the EPC rules of different styles of products. If there is an abnormality, the system will automatically prompt an alarm to eliminate problems such as wrong codes from the source to ensure the accuracy of label binding. Through multiple verifications such as EPC quantity detection and automatic weighing function, it can prevent multiple labels, missing labels, and products from being installed and missing.

With the implementation of the RFID FCL verification management system, the factory packing error rate has dropped from 1.5% to 0.2%, a drop of 87%; the product abnormal handling time has been reduced by 90%, and the total consu