Four main RFID label applications in the retail sector
With the development of the Internet of Things industry, RFID technology is gradually made popular and applied in our daily lives, bringing comfort to people's lives.
From procurement, storage, packaging, loading and unloading, transport, distribution, sales to the service, the entire supply chain is connected. Companies must understand the flow and changes of the entire business flow, logistics, information flow and capital in real time and accurately. Furthermore, the RFID effectively provides the retail sector with the data input / output of business operations, the control and monitoring of business processes and the reduction of error rates. Therefore, the attractiveness of RFID for the retail sector that focuses on logistics and inventory management is considerable. Even the retail giants are enthusiastic about it.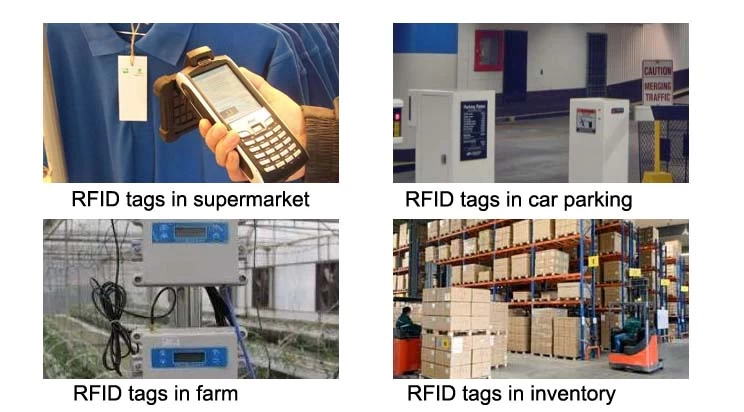 Application 1: RFID-based supply chain management in supermarket stores
In recent years, the rapid development of RFID technology has brought giant development opportunities for supply chain management in the retail sector. With walmart, brands and spencer, metro, albertsons, target and other international retail giants have issued a mandatory use of RFID supply chain management technology, competition between the finished product supply chain has become the key to success or of the failure of future competition from the retail sector

Application 2: RFID-based inventory management in footwear and apparel retail businesses
With the increasing penetration of RFID tags in the retail sector, the apparel industry has gradually begun to introduce RFID technology into the entire management system. The penetration rate is expected to increase rapidly in the coming years. According to statistics, at the end of 2016, the demand for RFID tags in the retail sector of the global chain dominated by clothing has exceeded 5 billion garments. As Decathlon, ZARA, Uniqlo, Heilan home, La Chapelle and UR have implemented RFID projects.

Application 3: RFID applications for unmanned convenience stores
Unmanned convenience stores are essentially inseparable from RFID technology. RFID tags are applied to each item for checkout, in addition to the monitoring system, remote customer service and other functions.

Application 4: Application of RFID in supply chain logistics
Through the use of RFID technology, it can improve the transparency of supply chain logistics management and inventory turnover rate, effectively reduce depleted losses and improve logistics efficiency within the company.

According to the current state of warehouse management and the feasibility study of RFID technology in logistics management, the WMS system integrated with advanced RFID data acquisition means can reach the storage position and pallet management for identification of RFID tags . In this way, not only can it realize the information e
modernization of corporate logistics management, but also improve the level of logistics management and business management efficiency and reduce business management costs.