RAIN RFID holds the active management right of the supply chain
Lucy
RFID NET WORLD
2021-08-11 16:29:21
Key technology
RAIN RFID
During the COVID-19 pandemic, some leading companies rely heavily on technologies such as artificial intelligence and the Internet of Things in their supply chains around the world. These digital solutions help companies accurately capture some important data, and ultimately use their own first-party data, thereby improving the management efficiency of the supply chain and better protecting the weak links in the supply chain.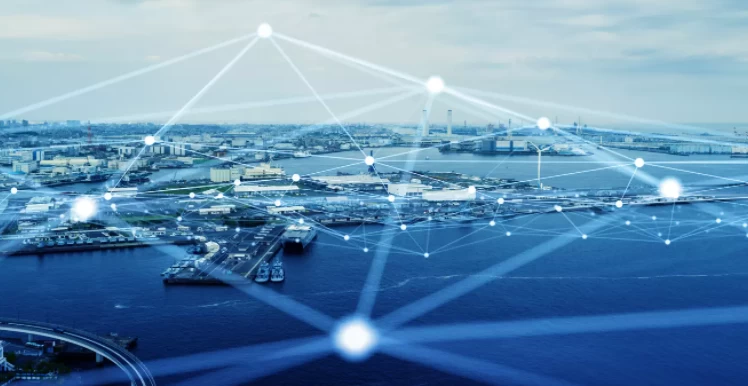 However, what is less known is that RAIN RFID technology is playing an increasing role in supporting IoT solutions. Companies can use RAIN RFID to capture item data, and then input the data obtained by RFID readers into the AI ​​system to better identify inefficiencies in the supply chain, so that companies can make more informed decisions.

What is RAIN RFID?

RAIN RFID technology refers to an RFID solution connected to the cloud, enabling consumers, enterprises and various other stakeholders to effectively identify, verify, locate and contact various objects. The RAIN RFID solution uses only UHF RFID technology to ensure uniform identification with the same RFID tags throughout the supply chain. RAIN RFID solutions include various RFID tags, readers, software and related services.
In short, RAIN RFID is a powerful radio frequency identification technology that can collect huge amounts of data item by item. After attaching small passive tags to items, companies can use RAIN RFID technology to identify, locate and verify each item, and then use various devices including handheld, fixed, and wearable readers. Collect relevant data about items. In fact, RAIN RFID can scan thousands of items multiple times at the same time.
The RAIN RFID solution greatly improves the company's operational capabilities by ensuring that the correct number of items are accurately found at the correct time and place. During the new crown pneumonia epidemic, RAIN RFID has always been a key technology to prevent the supply chain of retail and manufacturing from being disrupted, because RAIN RFID can enhance the visibility of inventory and assets in warehouses, while also continuously improving goods Liquidity and efficiency of management.

Three ways RAIN RFID can help solve supply chain problems

RAIN RFID is used to simplify work processes, maintain inventory in real time, increase productivity, and help manage labor shortages. The following mainly expands on three important methods for RAIN RFID to help solve the problems of the supply chain:

Shipment verification automation: Nowadays, in the process of cargo shipment, a large amount of labor is still required to manually scan barcodes many times. Even in the absence of light, the RAIN RFID tag can automatically record some data of the read item. This means that employees no longer need to pause in the process of locating and scanning barcodes, thereby enhancing the fluidity and continuity of the cargo shipment process. Supply chain leaders use RAIN RFID to automate their shipment verification process and increase warehouse management efficiency by 25%.

Provide real-time visualization: The retail system research company stated that 76% of supply chain survey respondents said that real-time inventory visualization is one of their key points to improve performance. Once the supply chain manager lacks information about the status of assets and goods entering and leaving the warehouse, it will hit his own operational confidence and affect productivity to a certain extent.

However, the RAIN RFID solution just compensates for these shortcomings. Supply chain managers use RAIN RFID to understand the identification, location and usage of items in real time. With this important information, they can quickly inquire about the current situation of inventory and assets, thereby reducing the investment costs of inventory management and asset management.

Improve order accuracy: Today, the company still relies on redundant labor to check and verify whether the correct number of cartons are loaded on the corresponding pallet. However, supply chain managers can use RAIN RFID to automate the construction of verification functions for pallets, thereby simplifying their workflow and improving the accuracy of orders.

In fact, a recent study by Auburn University found that RAIN RFID helps companies achieve nearly 100% order accuracy, thereby increasing customer satisfaction with the services provided by the company and reducing some claims costs.

RAIN RFID can increase the value of artificial intelligence analysis

In today's business environment driven by artificial intelligence and rapid decision-making, RAIN RFID has a unique ability to make the system run more effectively. This is because it provides item identifiers for tracking and locating billions of items, from clothes to food, medicine, tools, packaging, pallets, and more.
Even in the absence of light, it can automatically record item data, providing visibility to unused locations and process details that are easily overlooked. The data provided by the RAIN RFID system makes AI-driven solutions more practical. It not only allows people to see individual items in the entire supply chain, but at the same time, they can better understand the operation of the entire supply chain and allow People perceive what needs to be improved.
As companies accelerate their digital transformation and their investment in new technologies and the Internet of Things has increased sharply, we expect that Internet data will show an increasing trend. However, with the increase in the amount of accurate data about the real-time flow of goods, the demand for the operation team is also increasing, and the operation team needs to make reasonable business decisions confidently and quickly. Therefore, the artificial intelligence-driven system helps the operation team to rely on artificial intelligence data analysis to make better decisions.
For example, in the past few years, Delta Airlines has invested in RAIN RFID, Internet of Things and other technologies, such as the RAIN RFID baggage real-time tracking system, and automated check-in through the Fly Delta mobile application. The application of has undoubtedly improved the experience of its customers. Currently, Delta Air Lines is using this series of technological investments to implement an artificial intelligence-driven platform that can analyze millions of operational data points, from baggage movement to aircraft location, from crew restrictions to airport conditions. The system simulates operational scenarios and creates some hypothetical scenarios to help Delta Air Lines professionals make key operational decisions to improve the customer's aviation experience as a whole.

expect

During the new crown pneumonia pandemic, the need to rapidly promote digital transformation has made supply chain and logistics chain professionals more and more proficient in technology.

As people prepare for the post-new crown epidemic era, the company will further improve the knowledge and understanding of RAIN RFID, IoT and AI solutions, and enable RAIN RFID, IoT and artificial intelligence technology to solve supply chain problems in the industry. The method plays a key role in changing from passive to active, laying the foundation for future development.