Starbucks launches Mobile Order & Pay in Portland
STARBUCKS: Customers order ahead and are told when their beverage will be ready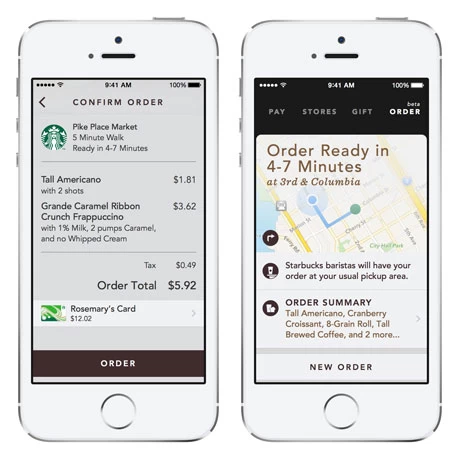 Starbucks' Mobile Order & Pay service is now live in Portland, Oregon ahead of a planned nationwide roll out across the US that will begin in 2015. The coffee chain first spoke about its plans in October, following the introduction of a QR code-based mobile ordering service in Korea earlier this year.

"The mobile ordering experience is seamlessly integrated into Starbucks' world-class mobile app and My Starbucks Rewards loyalty program," the coffee chain says.

"Store locations appear based on the GPS functionality of a customer's iPhone. Upon first use, customers will be asked to accept location services, allowing Starbucks to identify the nearest location offering Mobile Order & Pay. If customers choose not to accept location services, they will not be able to use the Mobile Order & Pay feature but will have access to the Starbucks Mobile Menu."

To use Mobile Order & Pay, the customer clicks on the Order option at the top right of the screen, chooses the food and beverage items they want and selects the store from which they wish to pick up their order. They then click the Order button to confirm, payment is deducted from their registered Starbucks Card and a notification is sent to the store for baristas to begin preparing their items for collection.