What Are The Functions of Medical RFID Disposable Wristbands?
Goldbridge
www.goldbridgesz.com
2022-10-18 15:54:51
Definition of medical RFID disposable wristband: What is a medical identification wristband? As the name suggests, it is a patient wristband used by hospitals for patient management.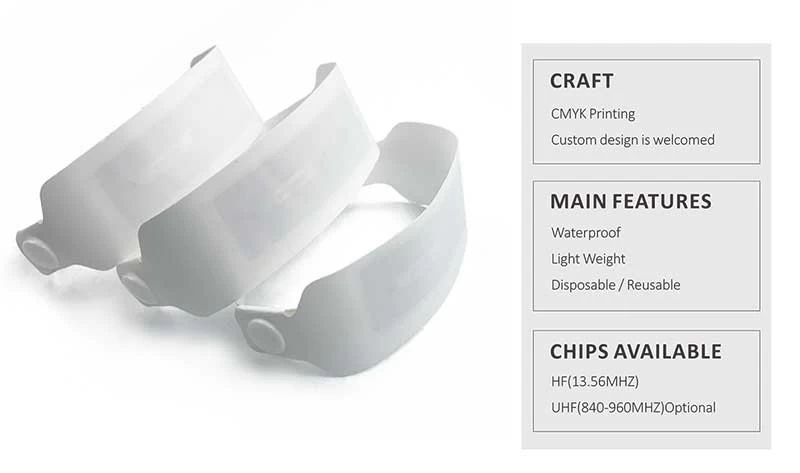 The use of medical RFID disposable wristbands: Medical identification wristbands are mainly used on inpatients as a kind of identification for patient identification.
Contents of medical RFID disposable wristbands: Medical identification wristbands generally print the patient's name, gender, age, department, and hospital number.
According to the different needs of the hospital, the medical identification wristband may also appear on the bed number, admission date, diagnosis, one-dimensional code, two-dimensional code and so on.
The state stipulates that each admitted patient must wear a one-time identification belt as a unique identification mark of identity.
Colors of medical identification wristbands: There are various colors of patient wristbands, but different colors of medical identification wristbands can also play different roles.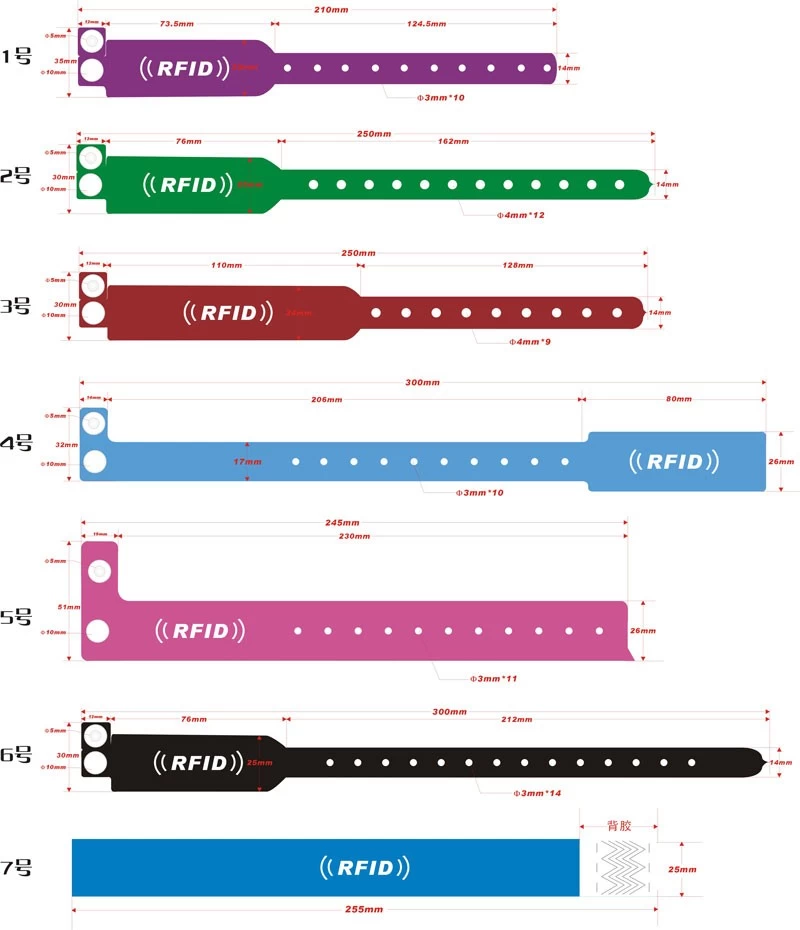 The operation and implementation requirements of the medical rfid silicone wristband are as follows:
1. It is required to be easy to operate and easy to wear;
2. Various color wristband options are available;
3. Use a one-time-use lock;
4.. (for printing rfid silicone wristband) Install the printing software and connect the hospital's information management system, and the required patient information can be directly printed on the wristband; the patient wears a two-dimensional (or One-dimensional) barcode wristband, as a carrier of information, which contains the patient's name, hospital number, gender, age, admission diagnosis, the name of allergy drugs and other information.
5. When the patient is admitted to the hospital, print the rfid silicone wristband, wear the wristband directly on the patient's wrist after printing, and write the information directly on the wristband for the handwritten type;
6. During the clinical work, the medical staff first checks the patient's rfid silicone wristband to determine the patient's identity, and then continues to scan the drug label. After scanning, the system automatically matches the information of the patient and the drug. After matching, the doctor's order is executed.
7. The medical staff has completed the entry of physical sign data before the patient's bed, which reduces the intermediate links such as manual recording and manual transcription, and realizes the one-to-one correspondence between patients and relevant diagnosis and treatment information.
8. From infusion, injection to inspection, surgery and other routine hospital activities, the patient's information can be quickly and accurately read by scanning, thereby improving the work efficiency and service level of medical staff (handwritten wristbands do not have this advantage. ).