Chinese RFID brands are increasingly becoming viable alternatives to technology investment
Lucy
RFID world network
2021-04-06 17:09:08
Prime Interway announced a partnership with iTAG, promising to encourage Brazilian companies to use RFID technology.
The COVID-19 pandemic has accelerated the evolution of e-commerce and enterprises to digital and omni-channel businesses, which involve multiple channels including digital sales, while having the same physical inventory.
And this requires stronger investment in technology, especially RFID.
At the same time, this epidemic caused the value of the dollar to jump from 3.20 to 5.50 Brazilian reals (Brazilian currency) in the past few weeks, thereby increasing the cost of imported equipment required for RFID deployment.
With the application of RFID technology in the next five years, the application of RFID technology is bound to grow substantially. Under this circumstance, comprehensively looking at the surviving and successful companies from the epidemic and those companies that are about to fail, Chinese products are increasingly becoming viable alternatives to technology investment.
.
The cost of these products is much lower than that of European, American and Japanese brands. The quality of Chinese products has also been greatly improved, and their competitiveness has become increasingly stronger.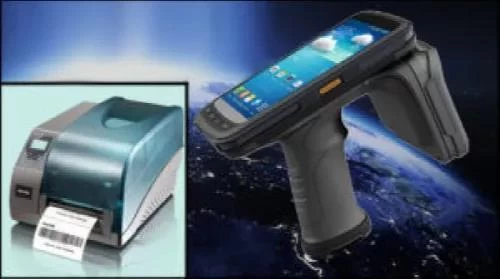 The latest products of Prime Interway and iTAG cooperation: Chainway reader and Postek printer

Prime Interway Asia Purchasing Director Maurício Cervenk said that hardware costs are an obstacle to many RFID projects. "We are introducing high-quality Chainway readers and Postek printers. The cost of these equipment can enable companies that need to adopt RFID in Brazil to invest, but these companies have not been able to purchase these equipment before. The reason for importing Chinese equipment is to enable RFID. Large-scale application in Brazil." "In a market that already requires a high degree of automation to reduce costs and improve business efficiency, the iTAG partnership is considered a strategy to achieve RFID expansion. The partnership between Prime and iTAG has been going on for a long time. It is our Our strategic partner. We focus on hardware, but hardware is inseparable from software services. iTAG is very powerful in software services, especially in the apparel market. There have been many interesting success stories." Cervenk said: "When Prime started to introduce this new device to Brazil at a lower cost, its partnership with iTAG was greatly strengthened." Such a cooperation agreement is valid for all markets in which iTAG operates, because iTAG has already It is recognized by the manufacturing, auto parts, and medical markets, and there are successful cases. "ITAG has already hinted to us some projects that have not been developed due to equipment cost issues. Now these projects have become feasible with new technologies, which is very beneficial to us." image Prime Interway has operations in Mexico and Colombia, and customers are always looking for alternatives to the most well-known brands. "Logically speaking, all brands have corresponding markets, including leading brands that we also have distribution, will not lose our own market space. And the current development in the RFID field is that this investment cake is increasing. Some customers do not Ability to invest heavily, and now we can provide better services by expanding our brand portfolio." During the epidemic, many companies began to focus on online business through e-commerce. "At this time, real-time knowledge of inventory information becomes very important. Either reserve a part of the inventory for e-commerce, or need to have a very high accuracy of inventory, and RFID makes this possible." Cervenk reports that last year was a turbulent year for Prime Interway, but it was also a year when many retailers turned to iTAG for help. They hope that iTAG can contribute to this new hybrid business model that combines physical and e-commerce. They provide support. RFID makes this new model possible in a more harmonious way. 2021 will be a year of growth for the technology industry, because companies have realized that in order to survive and develop, they need technology to survive the epidemic crisis. Sergio Gambim, CEO of iTAG, said, "The cooperation with Prime Interway represents a new starting point. The hardware solution is conducive to the investment of more and more Brazilian customers. With our system, the company can optimize its business and save operating costs. Improve efficiency and speed up inventory control. Providing high-quality equipment at a lower price makes the investment in the iTAG RFID system more attractive."