Supermarket Solution to help "New Retail"
2018 is acknowledged as "the first year of new retail" by industry. Alibaba launched "Unmanned Supermarket" in July. It triggers a new retail trends.
What is Unmanned Supermarket?
The unmanned supermarket is an upgrade to the traditional convenience store. It reduced artificial, shop rent and location require. The core is "unmanned" operation, "self-support" service. And the development key basis is the efficient use of the Internet of Things Technology.
Goldbridge as RFID products and solution supplier also is no exception.
Recently, our technical Mr Zhaozhou pushed and explained the whole first Unmanned supermarket solution on our monthly meeting. There is two bright spot Goldbridge added in this Unmanned supermarket solution: 1. It effectively to prevent theft phenomenon, also increased user experience and operational rationality; 2. It is effectively to prevent the corrupt practice of after blackouts direct limit consumers cannot go out.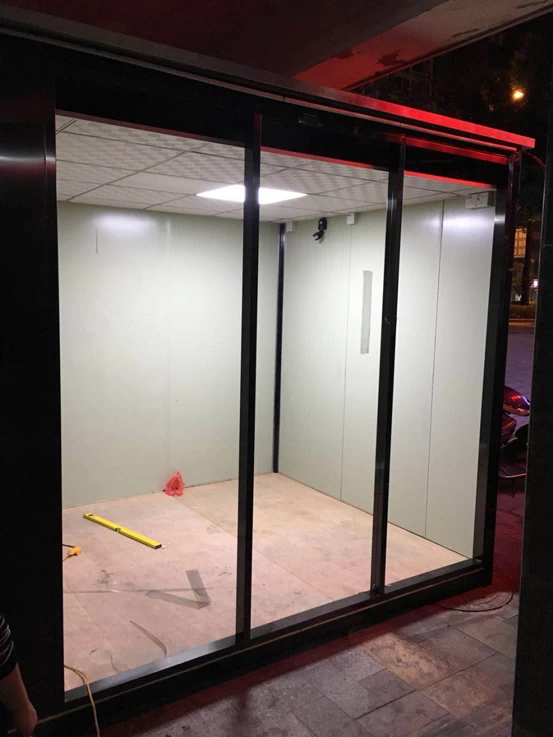 As UHF RFID products and solution supplier of this Unmanned supermarket, we provide RFID products and related bundled software use for goods management, into the shop, payment, check-out and other links.

Of course, we encounter some problems in the field investigation and test. Such as the collection rate of settlement goods in settlement area; and the signal shielding problem of settlement aisle etc. After our technician follows up and constantly test on-site, these problems are solved!

We combined anti-theft and settlement check function. After consumers finished goods choose and payment, the system can be automatically non-inductive check whether the customer's payment behavior. When the entrance guard system induction to all your goods pay for success, the gate will automatically open. It achieved quick shopping experience. It eliminates "anti-theft" and "settlement" this two big "pain points" for most customers who wanna try the new retail.

Goldbridge first published Unmanned supermarket solution. To help customers offline shopping, online payment, without salesperson. You need only a mobile phone, you can feel easy, convenient and quick shopping experience. Successfully launched new retail campaigns.