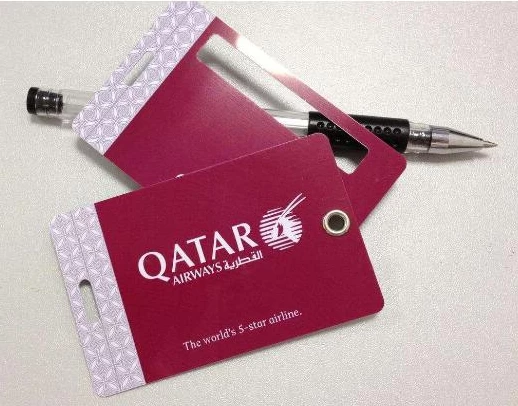 Qatar Airway was rated by Skytrax as five star airline during 2007 which is been awarded to only six airlines. 
As we all know, a strict and precise examination is a must in such a company for being his supplier.
But the result is that our company has lead the field among all the competitors. 
Since then our company is the first-class provider for Qatar Airway. The long-term cooperation is begin since August 2008, still now, the output is above 20 million
plastic luggage tags
. In a word, our
business has be entering the Middle East increasingly.