Auto parts companies use RFID to improve work efficiency
Lucy
RFID NET WORLD
2021-11-04 15:02:24
Today, the application of RFID helps to speed up the supply chain process. ZF Aftermarket, a mobile technology company that provides autonomous vehicles and electronic mobility systems, used RFID technology to successfully increase the efficiency and productivity of its Itu distribution center in Sao Paulo, Brazil by 18%.
ZF Aftermarket said that the company has eliminated manual procedures through RFID tags and improved the efficiency of the entire supply chain. When talking about the results of the RFID application project, Everton Silva, ZF Group's global operations director, said, "ZF is following the path of a leader in mobile technology, hoping to find tools that can bring efficiency to after-sales customers."
"So in 2019, we launched the RFID implementation project in the Itu distribution center as a preliminary pilot for our global RFID project. At present, 100% of the vehicle clutches sold by ZF Aftermarket are equipped with RFID when they leave the factory. This accounts for about our current sales. 20% of all products."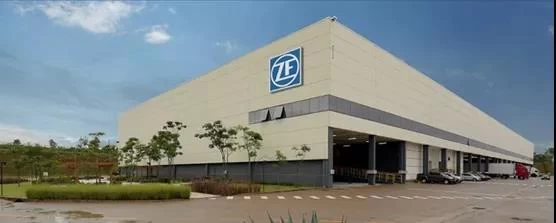 The RFID technology adopted by ZF conforms to the GS1 standard with the aim of making this project a global strategic plan. Silva said: "We are using technology that meets GS1 standards, and we have seen an increase in the efficiency of receiving operations by 18%. These parts are identified by the company's clutch manufacturing plant in Araraquara. These parts are being integrated with In the receiving process, our efficiency has improved compared with traditional systems."
ZF plans to extend this RFID project to places outside of the Itu distribution center. "We hope that by 2022, 100% of products can be identified by RFID technology. Our idea is to connect the entire supply chain from the factory to the customer. So that customers can start from the technology when they receive the product. The benefit is that there is no need for manual inventory, but directly through RFID automatic identification, which not only saves costs, but also has complete reliability."

ZF wants to go one step further by connecting the entire supply chain to customers and supporting them to manage inventory to achieve automatic product replacement and ensure maximum availability. Silva said: "ZF is very optimistic about this project, and Brazil Itu is a pilot of one of our projects with global influence. ZF's idea is to apply RFID to all of its global businesses to bring value to customers."

Silva also said that before the start of the project, ZF hopes to find feasible solutions for its various types of products. ZF Aftermarket's product portfolio is very broad, from clutches (the first product to implement RFID technology) to brake pads and small products containing a large amount of steel, rubber, brake fluid, etc., all products need to be automatically identified. "This is why we are looking for an ally who can develop viable solutions for our different types of products." Therefore, Avery Dennison was involved at the beginning of this project.

"Avery Dennison is unique in that it is a global company. We cannot work with suppliers who only work in Brazil. Therefore, solutions jointly developed in Brazil need to be globally applicable. For suppliers with technical capabilities For businessmen, it is necessary to participate in the development and overcome the challenges brought about by the technology. Although this technology is not new, it is unprecedented for the scale applications that ZF is developing."

ZF Aftermarket ships a large number of parts every day. With 150 to 200 tons of materials in circulation every day, the company provides services to approximately 750 sites throughout South America, from Itu to ZF's distribution centers in Buenos Aires, Argentina and Cali, Colombia.

As Silva said, ZFAftermarket is one of the major players in the parts replacement market, and its positioning is a much broader mobile solution provider than the auto parts field.

Fabiana Wu, RFID manager of Avery Dennison Smartrac in Latin America, said that participating in the ZF project faces huge challenges because it is not an ordinary application. "We know that the use of RFID in clothing retail and other industries has become the norm. But in the auto parts industry, there are many types of materials, such as rubber and metal, and the density in the pallet is high. We must find out which product is most suitable for ZF. need."

"This is a valuable learning experience for the company, not only in finding the right inlay, but also in how to carry out the work. We have support from ZF and its integrators and our international team." She Explained, "In this project, we sought an inlay-based solution to achieve good readability regardless of the product attached to it. To this end, we used more of the latest inlays that have not yet been put on the market. ZF Special inlays can be used. No matter what material the label is placed on, we always try to use clear and readable inlays and simplify the process without losing authenticity."

Fabiana said AveryDennison Smartrac works with integrators. "We are not an integrator. It is the customer who defines the partner company." In this case, ZF chose an integrator who can provide support for it. Avery Dennison worked closely with the integrator to find the best solution and the best design for ZF to make full use of the adopted solution.

When talking about what makes the cooperation between ZF and Avery Dennison a special achievement, Fabiana said: "I believe that for us, a big difference is the support of the global team, the Avery Dennison experiment outside Brazil. Room, as well as automotive industry experts who help us provide tips and advice."

"I want to say that this project is still in its early stages, and there is still a long way to go with ZF. However, I am optimistic because I think this project will be more successful, considering the overall situation, starting from here, 100% in Brazil % Implemented and managed to implement it elsewhere in the world." Fabiana conveyed this message to the market: "RFID is a trend, this technology is making progress and will open many doors to improve what we are already doing today. "

Avery Dennison Brazil RFID Strategic Account Manager Thiago Cergol recalled that the project originated from ZF's interest in RFID technology for tracking and receiving online products from its aftermarket products. Avery Dennison quickly provided a complete combination of all commercial products and labels for testing. "We work with the technical team to provide inlays of different densities and sizes for various types of applications to meet the needs of this product line. For Avery, the cooperation with ZF allows us to conduct some tests to understand automotive products. The relationship with the production environment."

Finally, Cergol said: "Our goal is to use Avery Dennison Smartrac inlay on ZF products to achieve higher performance scores. It is also important to thank ZF and our converter customer Tecnoprint for their cooperation in this project."